Off to the Metaverse
Create accounts & log in
Want to discover new digital worlds and browse through the metaverse?
Bei uns erfahren Sie, wie Sie in den unterschiedlichen Metaverse-Welten Ihren Account erstellen & sich einloggen können.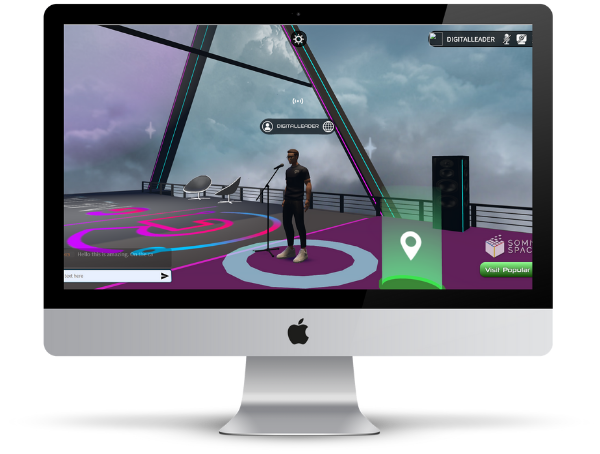 What is the Metaverse?
The metaverse could be seen as a digital universe, which consists of many individual worlds. "Metaverse" is thus the umbrella term for all individual digital worlds.
In the metaverse the user moves with an avatar – as we already know it from games. You can use your avatar to visit stores, meet other users and exchange ideas with them – just as if you were in real life.
Using VR (virtual reality) and AR (augmented reality) technology, you will dive deeper into the Metaverse worlds and experience a digital world up close.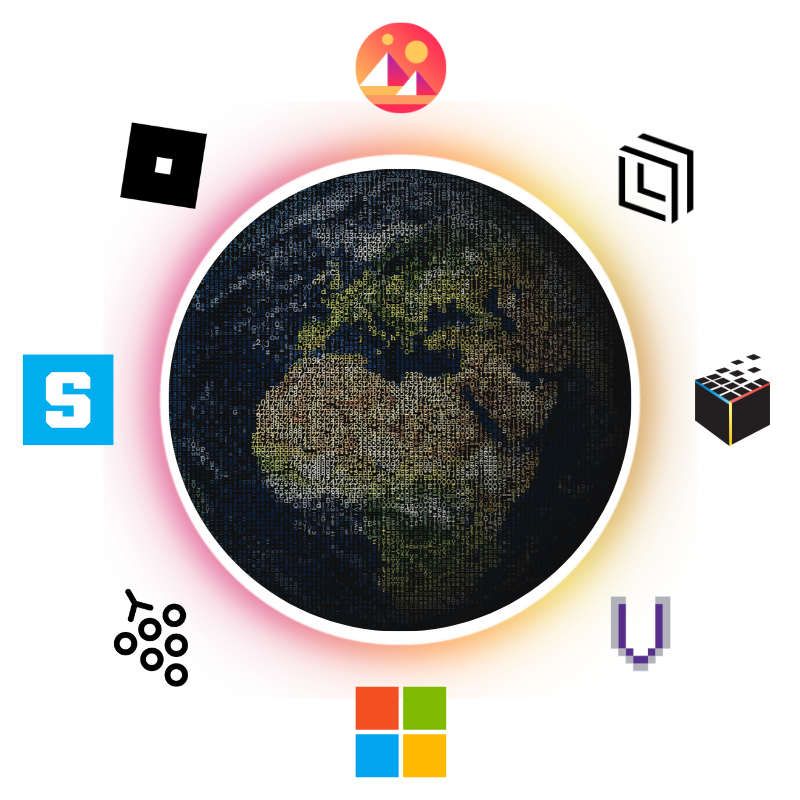 Why is there hype around the Metaverse?
Digitization is advancing all the time, and our everyday lives are also increasingly taking place digitally or online. Whether it's in the office via web meetings or playing online games with friends.
The Metaverse is meant to provide new opportunities to spend time together, work together, adventure together, or create things together
Anyone can join, there are no restrictions. In a playful way, you move through a digital world in which many things are possible that are denied to us in the real world.
Technologien wie VR oder AR verleihen dem Metaverse eine ganz andere Intensität, als den Besuch einer klassischen Website oder das Spielen eines normalen Computerspiels.
What Metaverse worlds are there?
There are many different digital worlds in the Metaverse. Jede dieser Welten besitzt eigene Schwerpunkte, die der Welt eine eigen Nutzen geben. At times I'm suitable a world to exchange with office colleagues, at other times to realize themselves with digital art and to sell it.
For this reason, we have divided the Metaverse worlds into different categories.
Work
Metaverse worlds, which focus on the application areas around the world of work, offer companies and their employees the opportunity to collaborate digitally, hold meetings or participate in business events.
Experience & Discover
In the metaverse worlds with a focus on "Experience & Discover", you can usually move through the digital world in the form of an avatar. It is possible to visit attractions and events and to meet and talk to other users.
Create
In the metaverse worlds with a focus on "creating", you can purchase digital goods such as real estate or works of art or create them yourself. So you can create your very own digital world
create
.
Play
In the metaverse worlds with a focus on "gaming", you can play games alone or with other users and experience them from a new perspective (usually VR or AR).
Create games
In the Metaverse worlds with the focus "Create games" you can create games yourself. The games can then be played by you or by other users for free or for a fee.
Create account in Metaverse
The vision of the Metaverse is clear: one day it will be possible to travel with an avatar through all Metaverse worlds. Currently, however, it is still necessary to create a separate account or avatar for each Metaverse world.
To help you with this, we've put together a simple step-by-step guide to the main Metaverse worlds.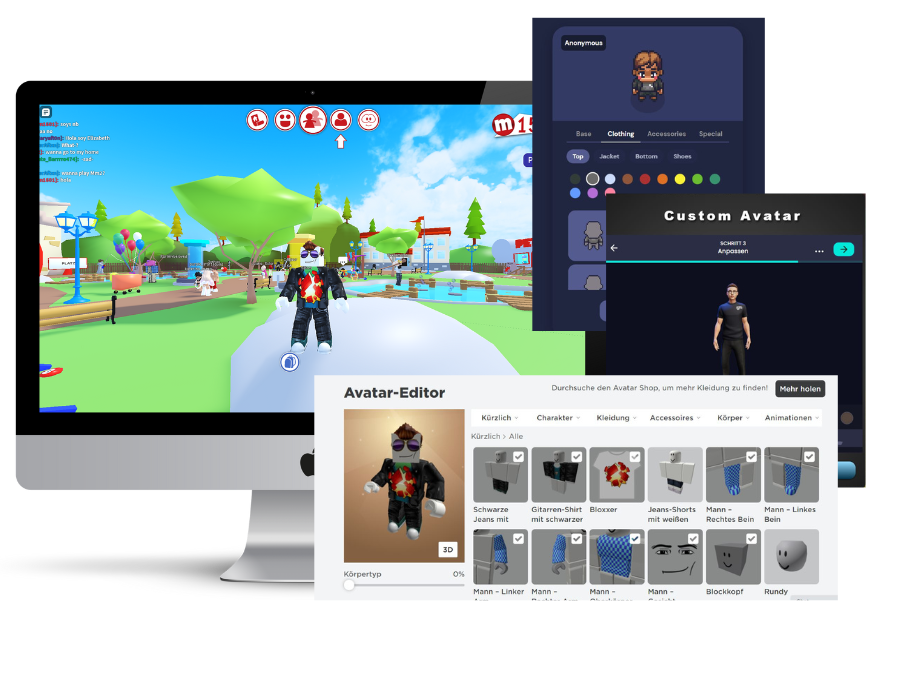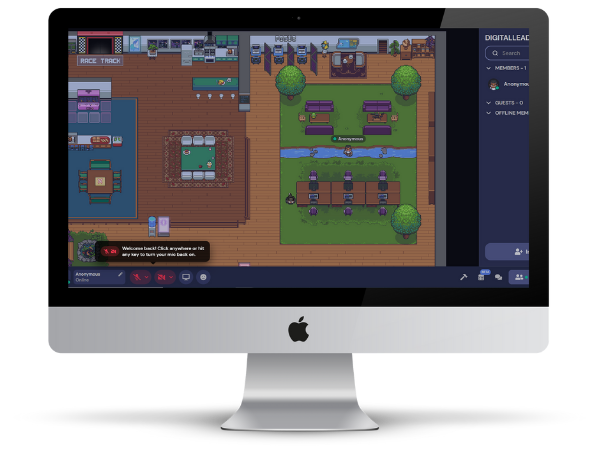 Source: https://app.gather.town/app/pj50UIjFF2tmEr52/DIGITALLEADER
Log in to the metaverse
Logging into the Metaverse is still difficult at the moment, as work is still underway to create a common access point for all Metaverse worlds.
This means that you currently have to log into your account individually in each Metaverse world. Since the login process can vary greatly depending on the world, we have compiled login step-by-step guides for important Metaverse worlds.
So you can easily and simply get into the Metaverse...
Buy real estate in the Metaverse
Are you interested in buying property in the different Metaverse worlds such as Decentraland?
How to buy real estate in metaverse, what are the advantages of such digital real estate and how to record ownership, you can learn from our specialized partner metaverse-immomakler.com.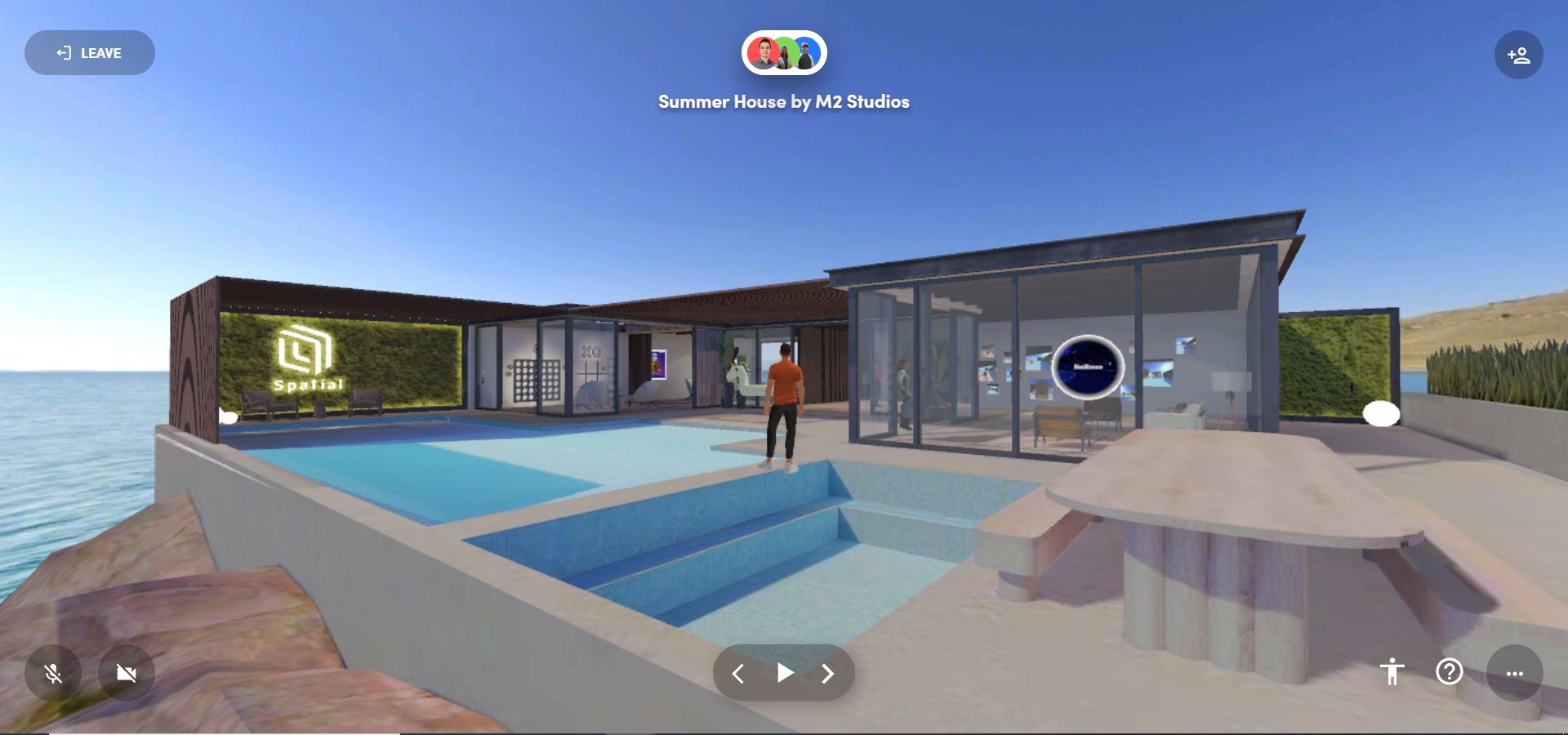 Source: https://spatial.io/s/Summer-House-by-M2-Studios-60e8af9f6c51d501c3890b85?share=6154787216889020926