Gather
Gather is a video chat platform designed for interaction in the business sector.
You can find out exactly what Gather is and what you can do in this metaverse world on this page.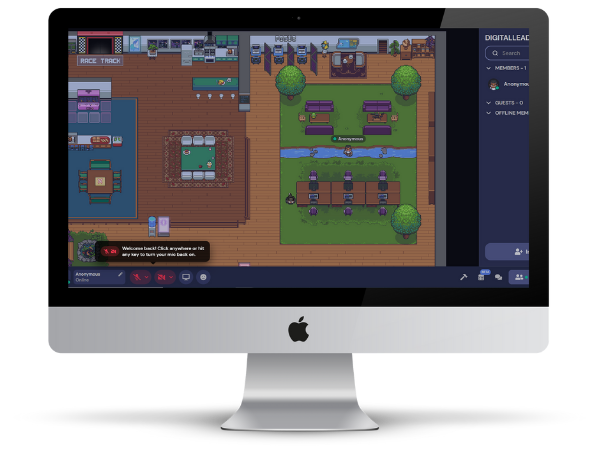 What is Gather?
Gather is a metaverse world that allows you and your co-workers to collaborate on new types of whites from all over the world.
The special thing about Gather:
With the help of avatars , you meet in an office world "designed like in a computer game".
You can video chat with your coworkers, use whiteboards, and share your screen in Gather. In the same way, Gather offers mini-games such as Tetris and go-kart to have some fun between work.
With Gather, working remotely doesn't become isolation. In the virtual office, you can hold meetings, have private conversations, or work quietly at your workplace. The ability to see other people in the "virtual office" and address them directly redefines digital collaboration.
Online events are also enlivened interactively by allowing Gather users to address and talk to each other directly.
Cost of Gather
Gather is basically free. However, if you would like to work together professionally in larger groups or organize extensive events, Gather offers various packages.
You can find out more about the packages and pricing here.
Work
Metaverse worlds, which focus on the application areas around the world of work, offer companies and their employees the opportunity to collaborate digitally, hold meetings or participate in business events.
Entry
You can easily and conveniently join Gather via web access.
Insight into Gather Virtual Office:
Insight into Gather Virtual Events:
How to control your avatar in Gather
W+A+S+D or arrows
Your avatar can move forward, backward, left, or right.
X button
Interact with objects and stop interacting
G-key
Go in ghost mode and move through other users
Z button
Make your avatar dance
F key
Throw confetti in the air
ESC key
Close windows such as the minimap or terminate object interactions
Ctrl + P
Open Settings
Ctrl + Shift + A
Turn microphone on and off
Ctrl + Shift + V
Turn the video camera on and off
Alt – Mouse click
Look around the office without moving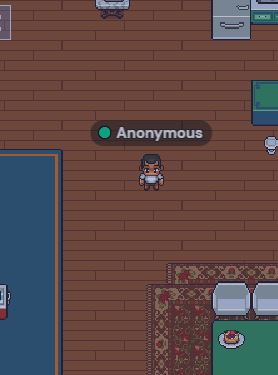 Image source: https://app.gather.town/app/pj50UIjFF2tmEr52/DIGITALLEADER