Somnium Space VR goggles
Find the right VR headset
Using VR technology, you can explore the 3D environment of Somnium Space in a unique way.
You can find out which VR glasses you need for Somnium Space from us.
Why VR glasses in Somnium Space?
VR technology is often found in the context of the metaverse. Because both VR (=virtual reality) and the metaverse want to create digital realities.
By using VR glasses, headsets or even helmets in Somnium Space, you can experience this digital world in a new way in a 3D environment.
VR technology makes you feel like you're really in Somnium Space. If you put on the VR glasses and turn your head, the angle of view changes just like in the real world. The controllers allow you to move and control your avatar.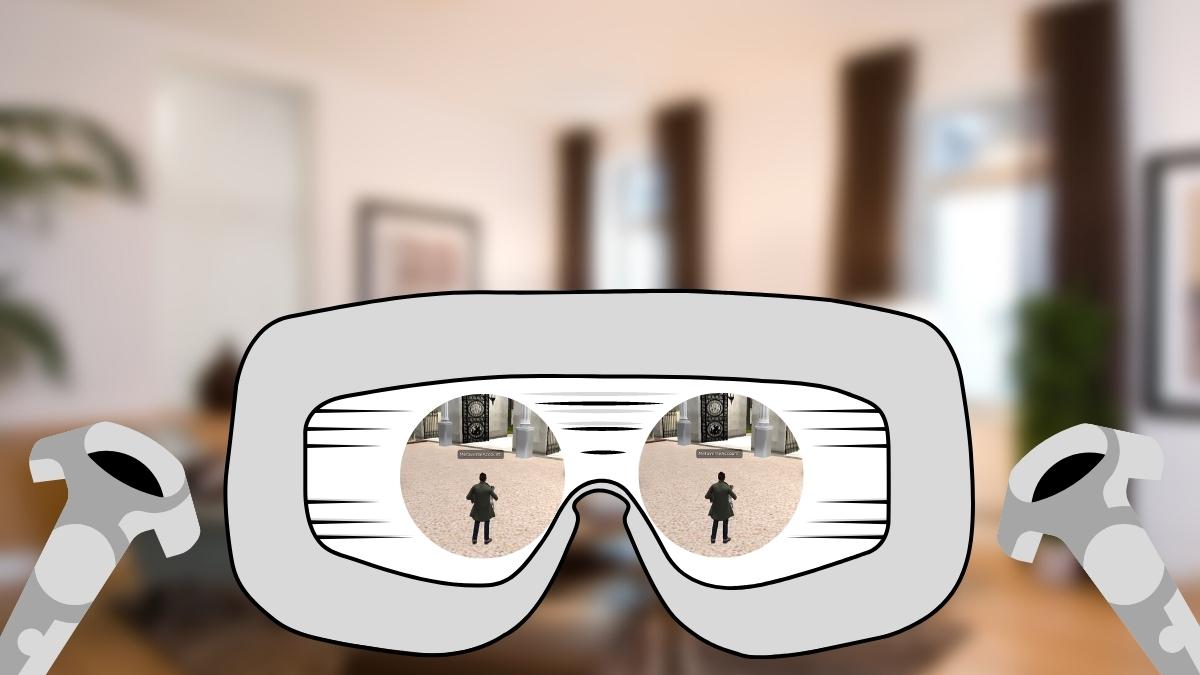 VR goggle construction
In einer VR-Brille befinden sich zwei Linsen bzw. "Bildschirme" für die Augen. In den Linsen wird die Metaverse Welt wiedergegeben. Aus beiden Linsen formt sich für den VR-Brillen Träger eine reale Umgebung.
Über VR-Brillen Zubehör (Steuerungen, Kopfhörer…) wird die virtuelle Realität noch greifbarer.
What VR glasses can you use for Somnium Space?
Oculus Meta Quest 2
Metaverse Worlds: Horizon Worlds, Roblox, Somnium Space, Spatial, Voxels
Meta Quest 2 data
Storage: 128GB or 256GB
1,832 x 1,920 pixels per eye
Can be used both wirelessly and wired
Meta Quest Pro
Metaverse Worlds: Horizon Worlds, Roblox, Somnium Space, Spatial, Voxels
Meta Quest Pro data
Storage: 356 GB

1,800 x 1,920 pixels per eye

Battery life: 1-2 hours (can be charged during use)
Valve Index
Metaverse Worlds: Somnium Space
Valve Index Data
1,440 x 1,600 pixels per eye
Off-ear immersion: The headphones do not rest directly on the ears
HP Reverb G2
Metaverse Worlds: Somnium Space
Data on the HP Reverb G2
2,160 x 2,160 pixels per eye
Battery life: 15 hours
Somnium Space – Own VR headset
Although Somnium Space is compatible with other VR headsets, Somnium Space is currently working on its own VR headset. With the "Somnium VR ONE", the company wants to bring something unique to the market.
This is because the 3D models of the headset parts should be available so that any user with access to a 3D printer can print the parts themselves . The electronics of the VR headset are to be sold online via Somnium Space and will be comparatively cheap thanks to mass production. If you don't have a 3D printer at your disposal, you can also purchase the fully assembled headset from Somnium Space.
Somnium Space is partnering with Vrgineers Inc. (provider of virtual and mixed reality pilot training systems) and the 3D printer manufacturer Prusa Research. Currently (as of October 2022), only one prototype of the VR headset is known.
Which worlds are still compatible with VR glasses?
Please also check for yourself whether the glasses displayed are compatible with the metaverse world of your choice.