Bitski Wallet
Create account
Bitski is a crypto wallet that supports different cryptocurrencies.
In this article, you will learn how to create a Bitski wallet account and which metaverse worlds support this wallet.
What is Bitski?
Bitski is a cryptocurrency wallet where you can store and transfer various cryptocurrencies .
In addition, it is possible to integrate the Bitski Wallet into a metaverse world in order to process purchases and sales directly.
You can get started with Bitski via both the web and the IOS app.
Important
Bitski retains the private keys of all accounts itself, as a different security concept is applied.
How to create a Bitski Wallet account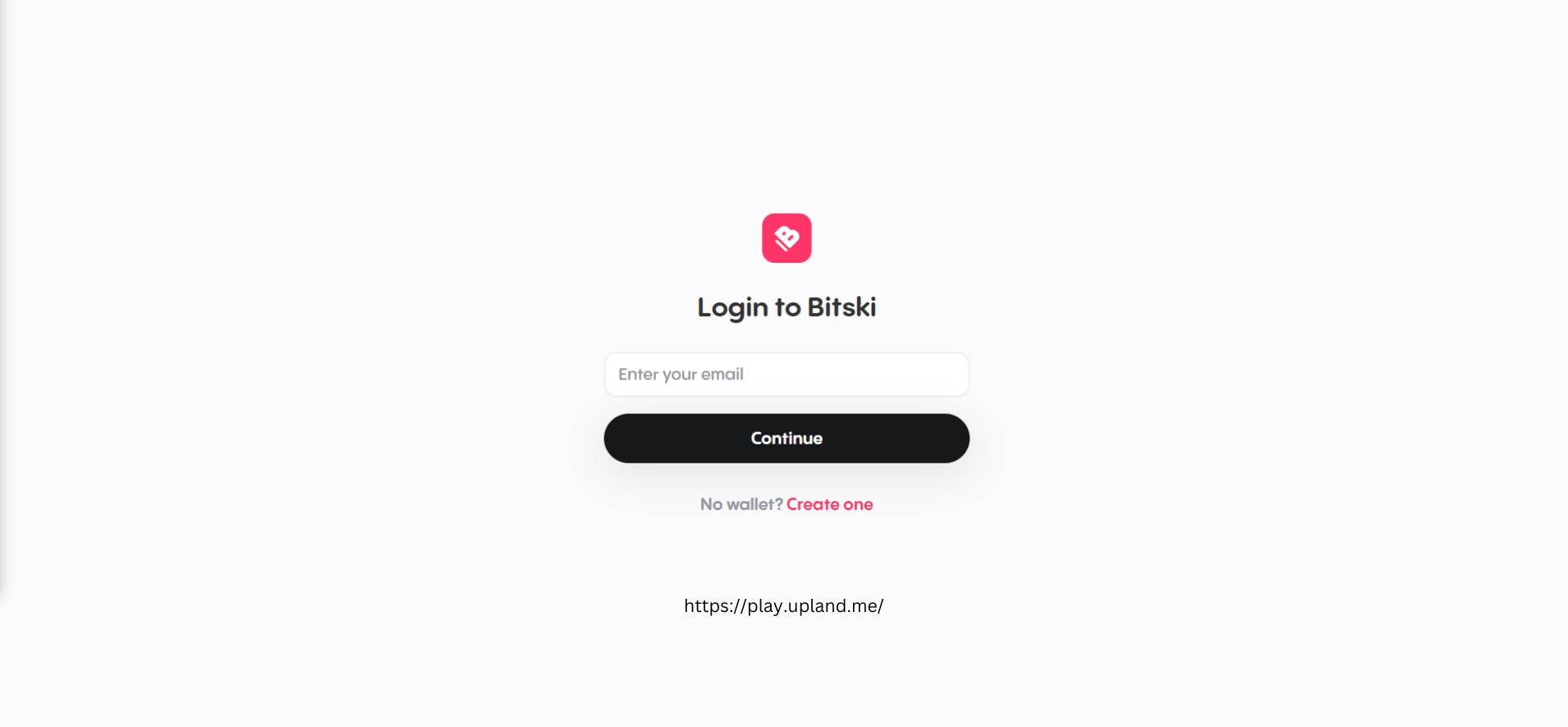 1. Create a Bitski wallet
If you want to create a Bitski wallet, open Bitski via the following link: https://user.bitski.com/
Next, click on the text: "No wallet? Create one".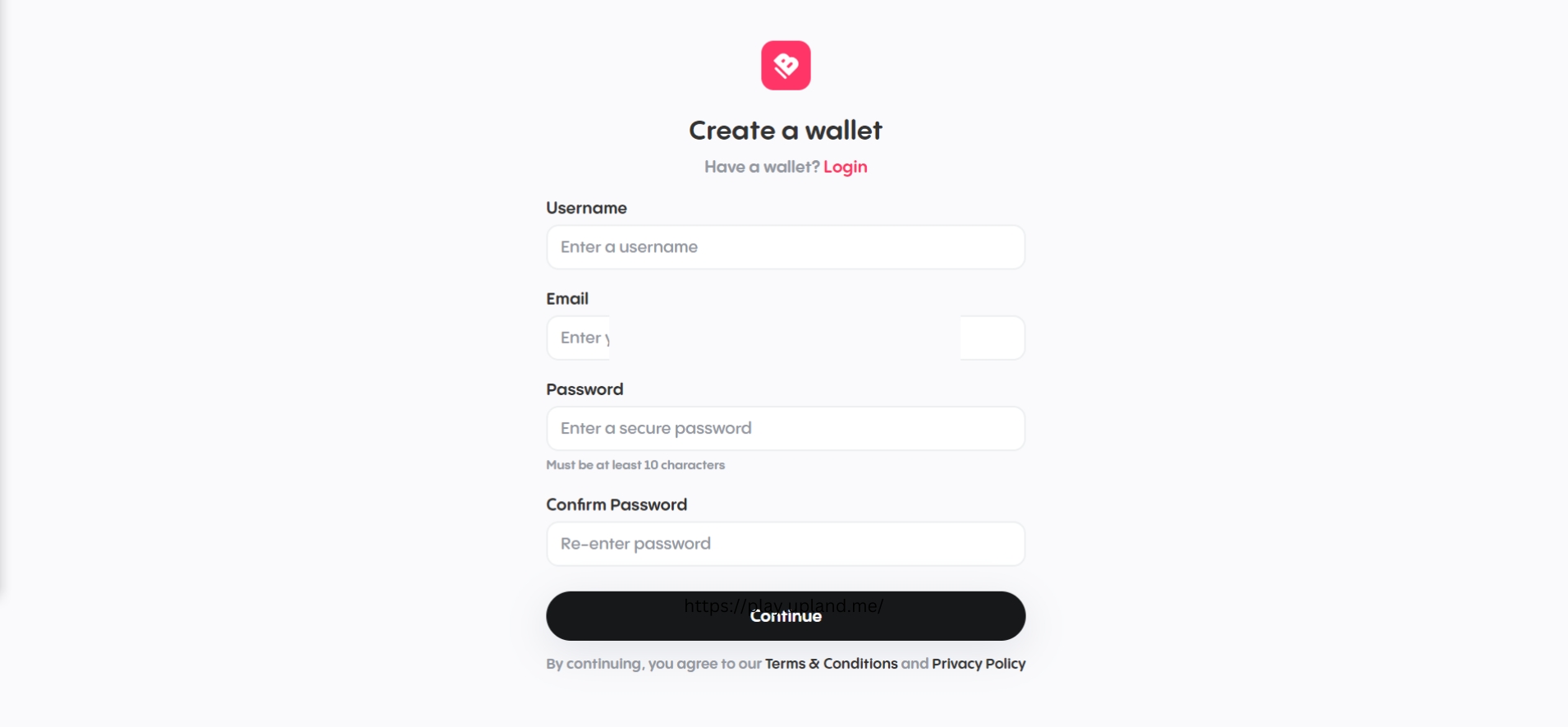 2. Enter user information
A new input window will then open. In order to create a Bitski wallet, you must now choose a username, enter your e-mail address and a desired password.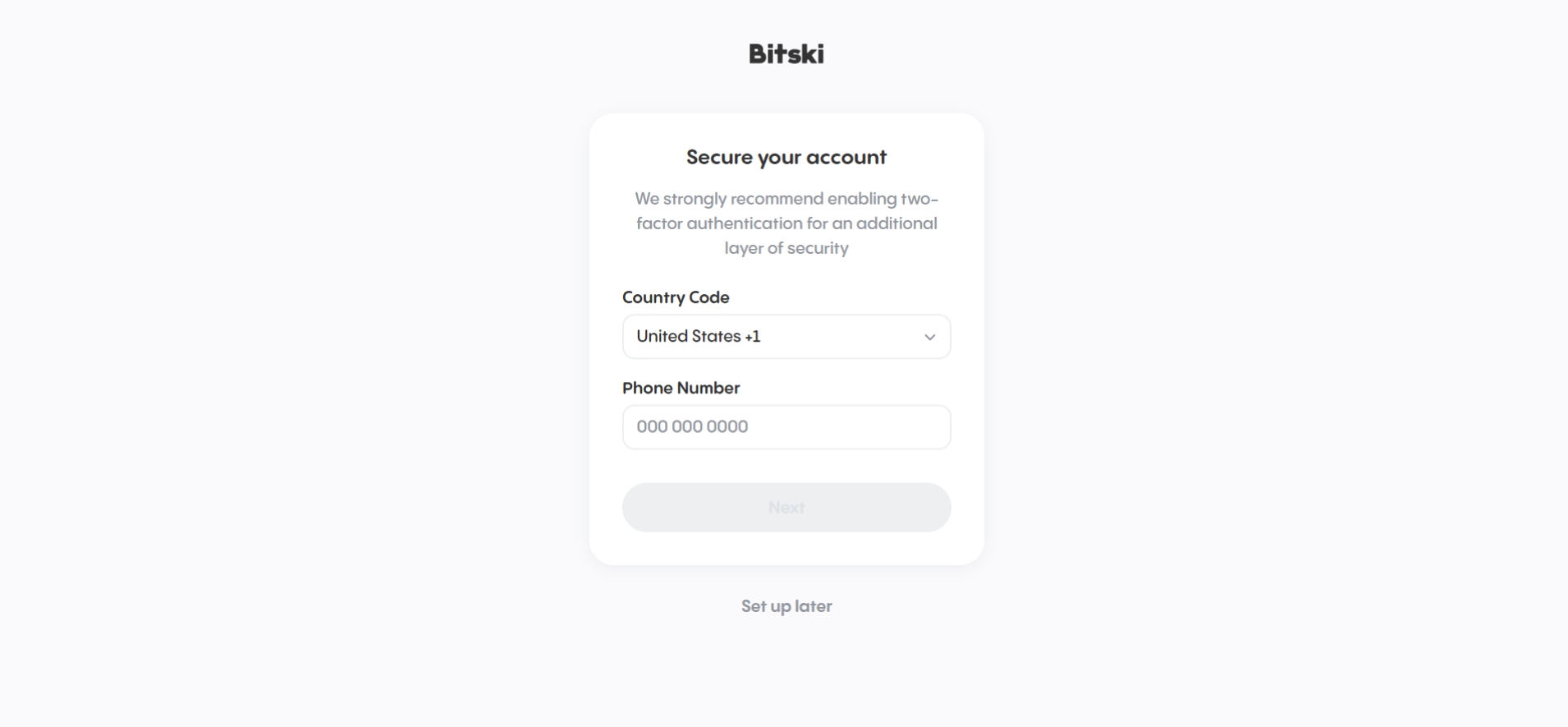 3. Provide your phone number
Bitski recommends securing your account with
two-factor authentication
.
To do this, provide your phone number. You will then receive an SMS with a code that you will need to provide to Bitski.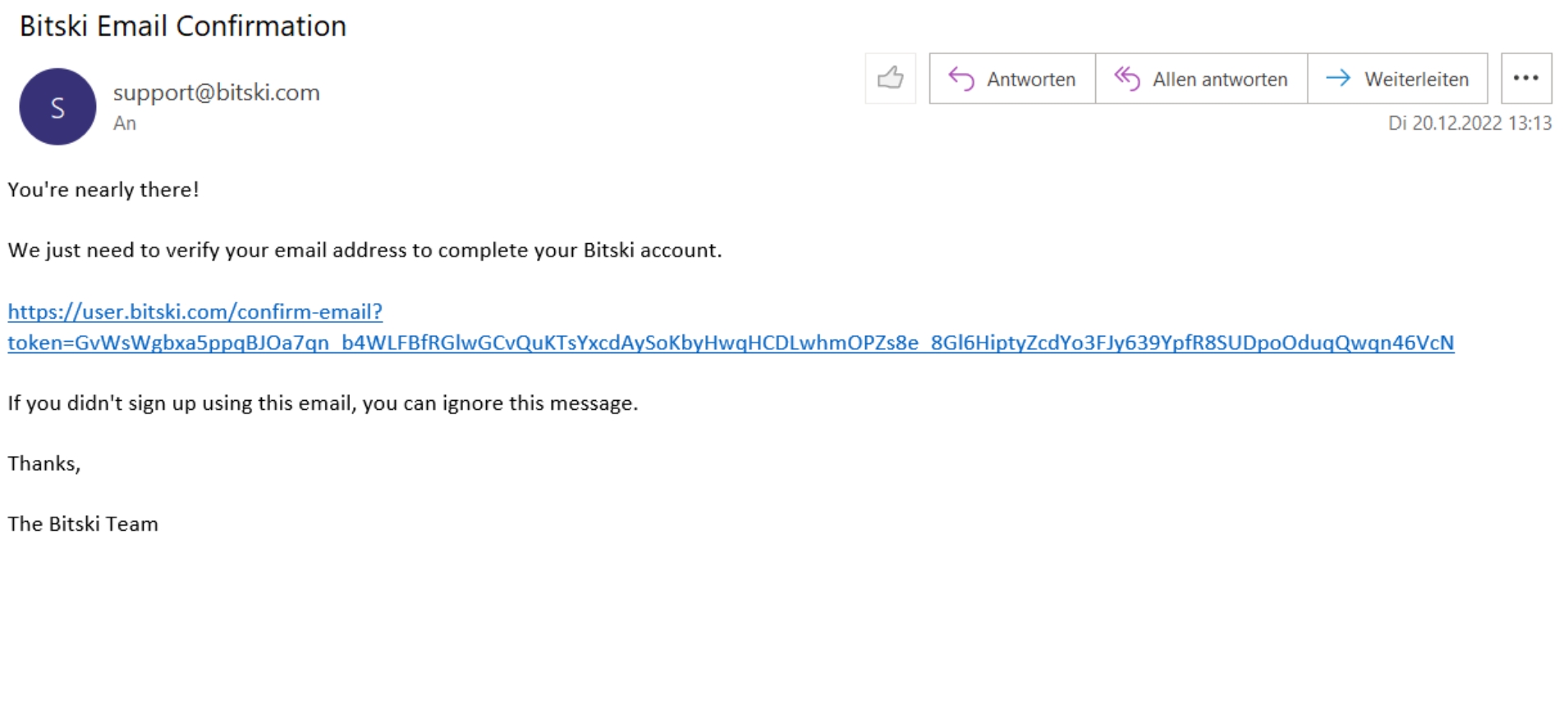 4. Confirm your email address
You should now receive a confirmation email from Bitski. Open this email and click on the link in it to verify your email address.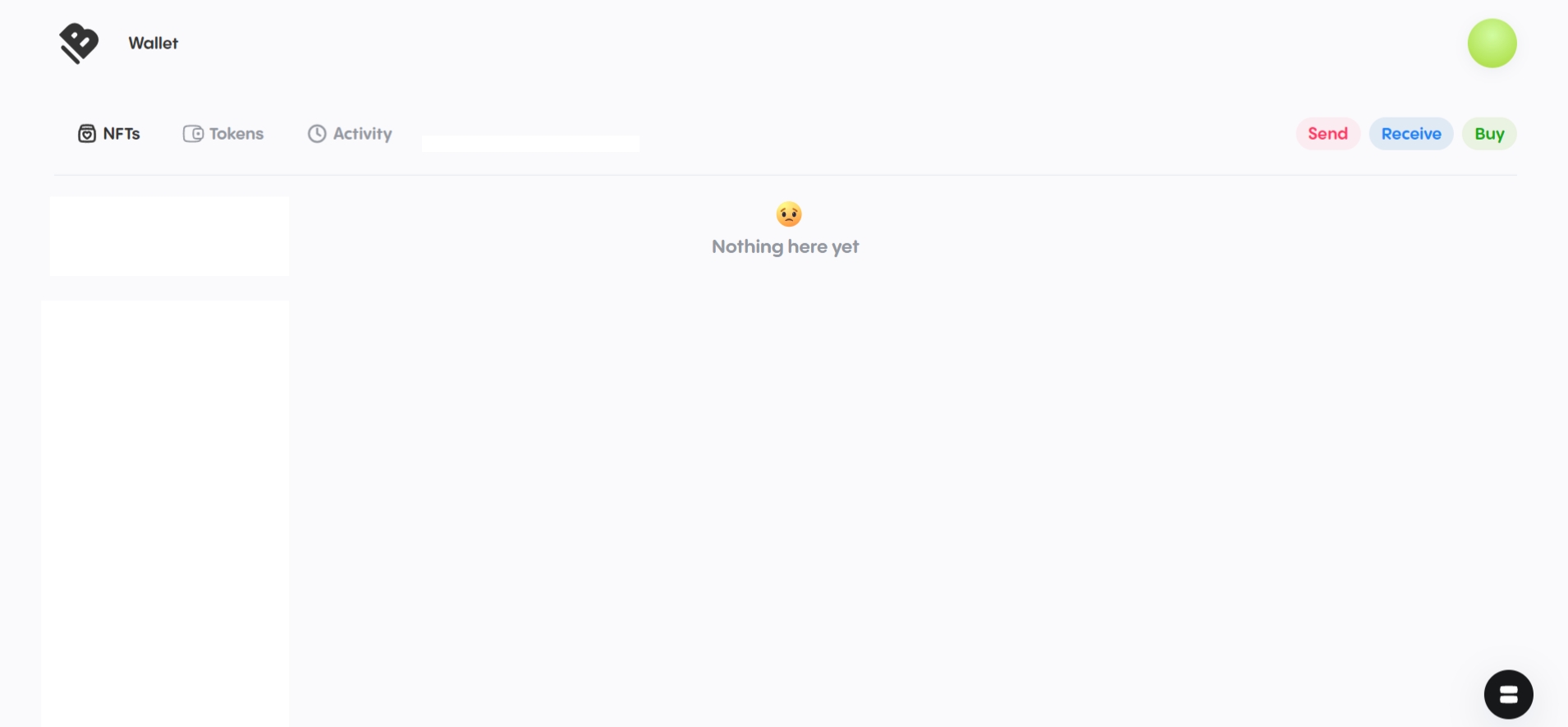 5. Your Bitski Wallet
Now that you have successfully created your Bitski wallet, you can start storing your NFTs and cryptocurrencies in the wallet.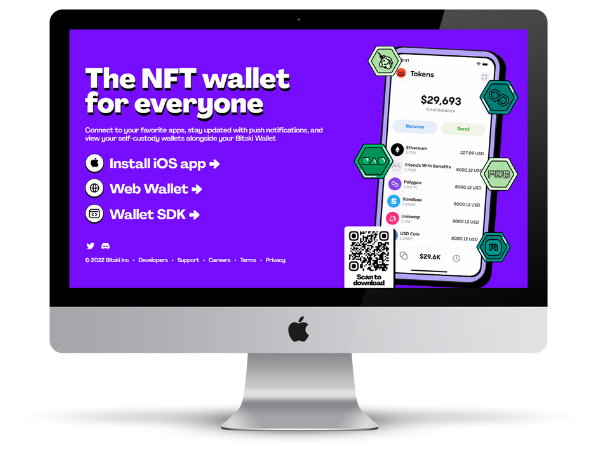 What currencies does Bitski support?
Bitski supports a variety of cryptocurrencies such as:
✔ Bitcoin (BTC)
✔ Ethereum (ETH)
✔ Tether (USDT)
✔ Binance Coin (BNB)
✔ Chainlink (LINK)
✔ …