Roblox
Roblox is an online game platform where you can create your own computer games and play them with other users.
You can learn how to create a Roblox account on this page.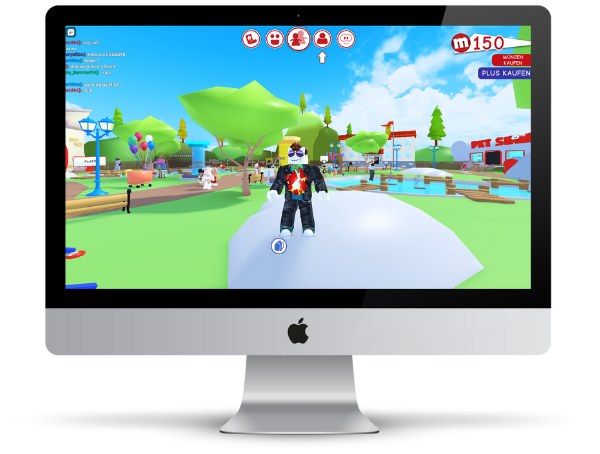 How to create a Roblox account
Account & Avatar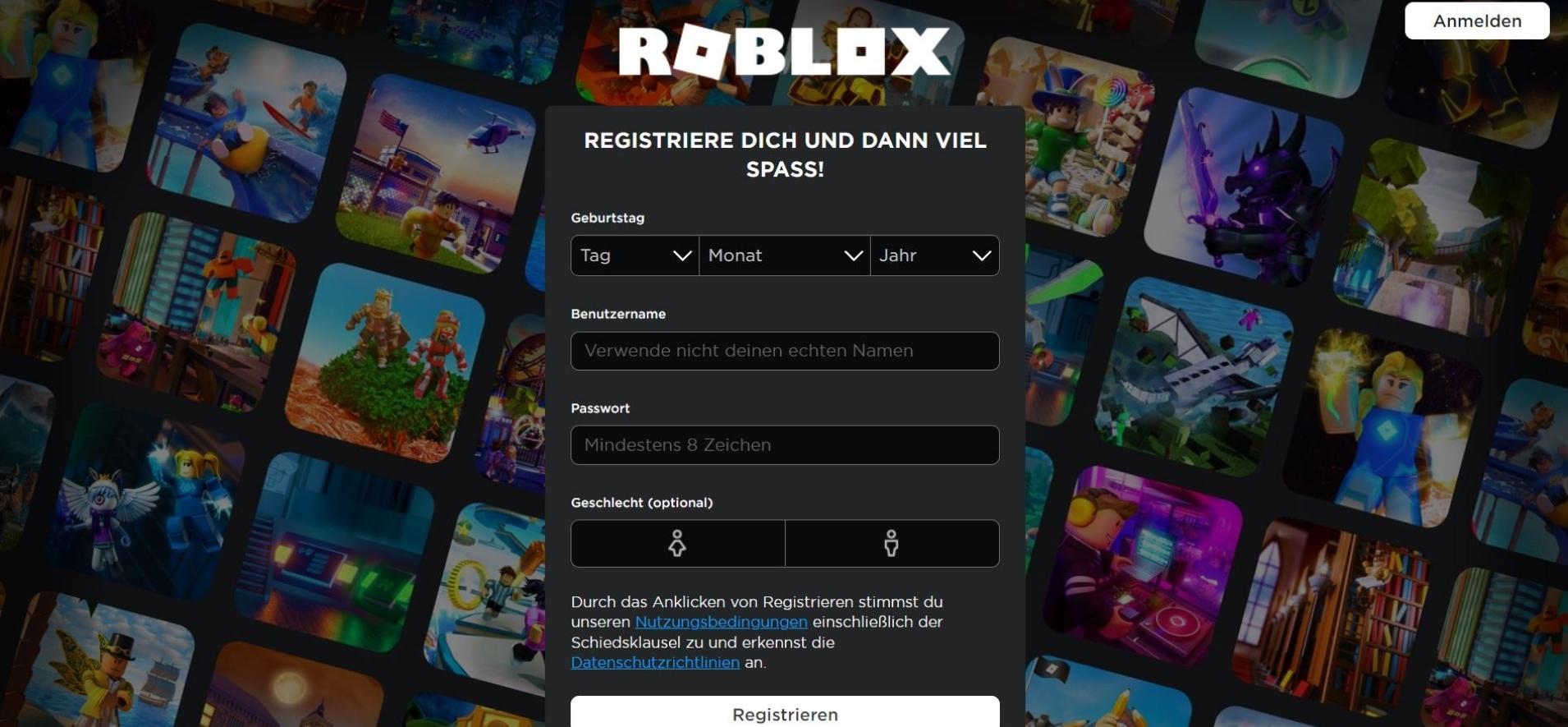 1. create Roblox account
You can create your Roblox account via https://www.roblox.com/.
To create it, enter your date of birth, a username, a password and your gender.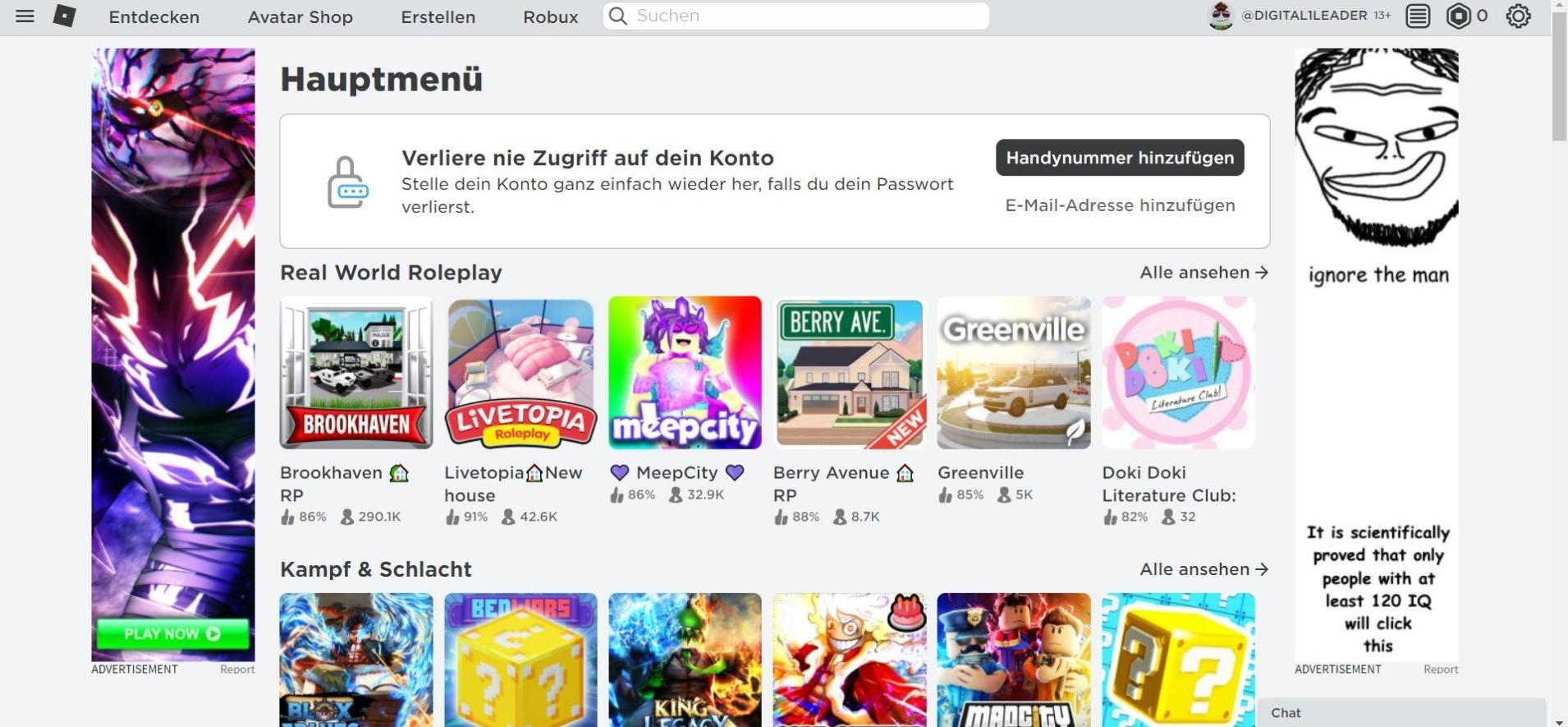 2. Home site
Now you have already created your Roblox account. You will now land directly on your dashboard page, which will show you some game recommendations.
We recommend that you store your e-mail address in your account for additional security in case of password loss or similar problems.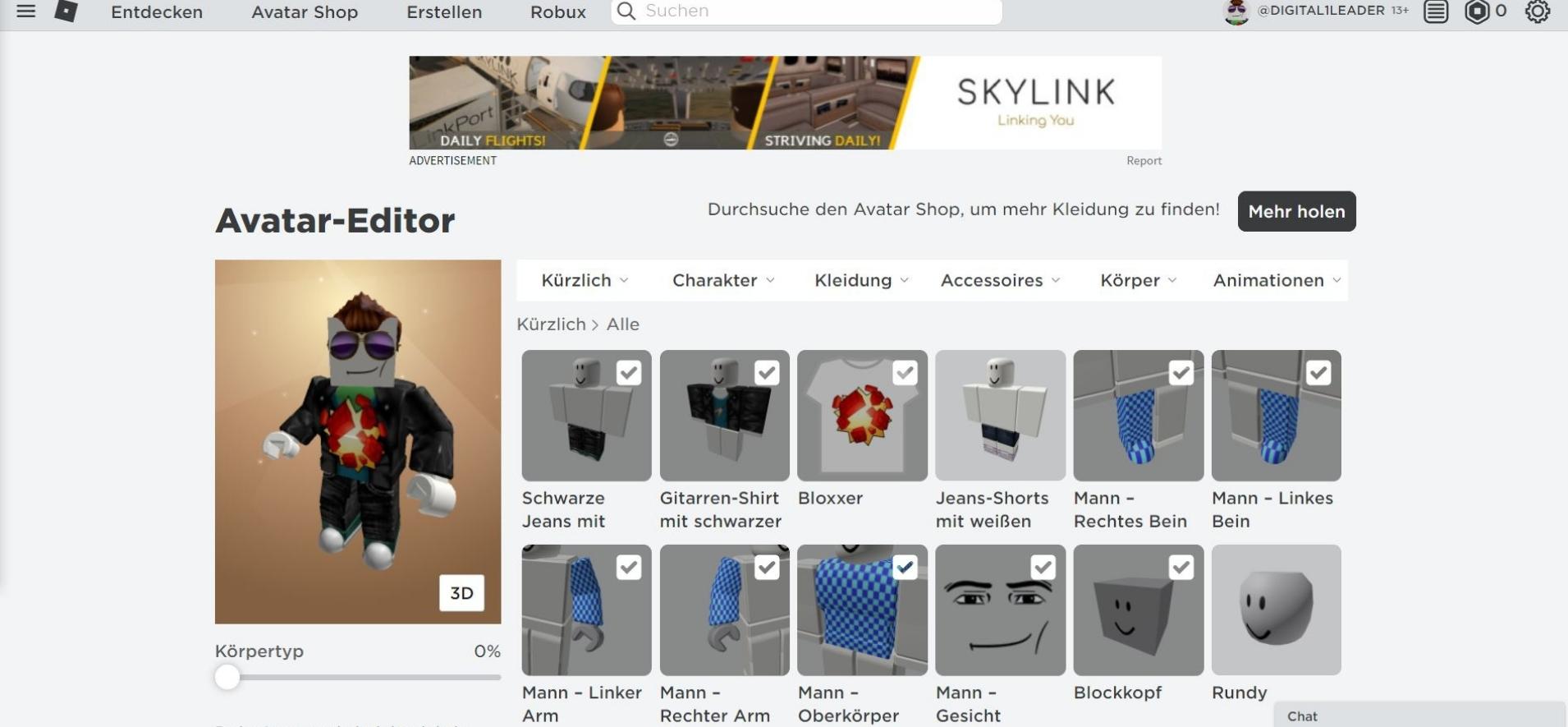 3. create avatar
If you want to design your own avatar, open the menu in the upper left corner and select "Avatar" to enter the avatar editor. You can now customize the physique, clothing, accessories and animations.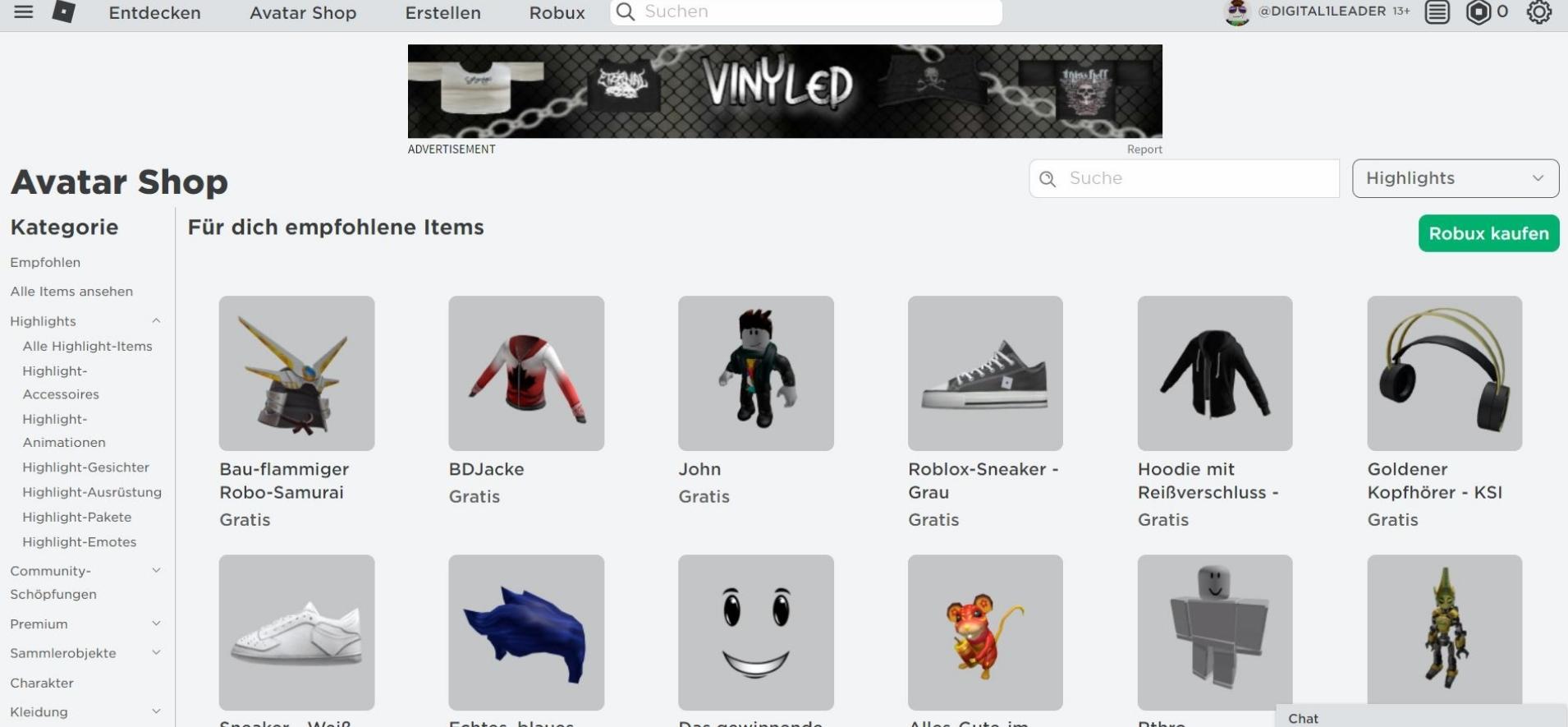 4. Avatar Shop
After creating your account, there are only a few design options available for your avatar. You can purchase more items for your avatar (many of which are also free) via the Avatar Shop in the top menu bar.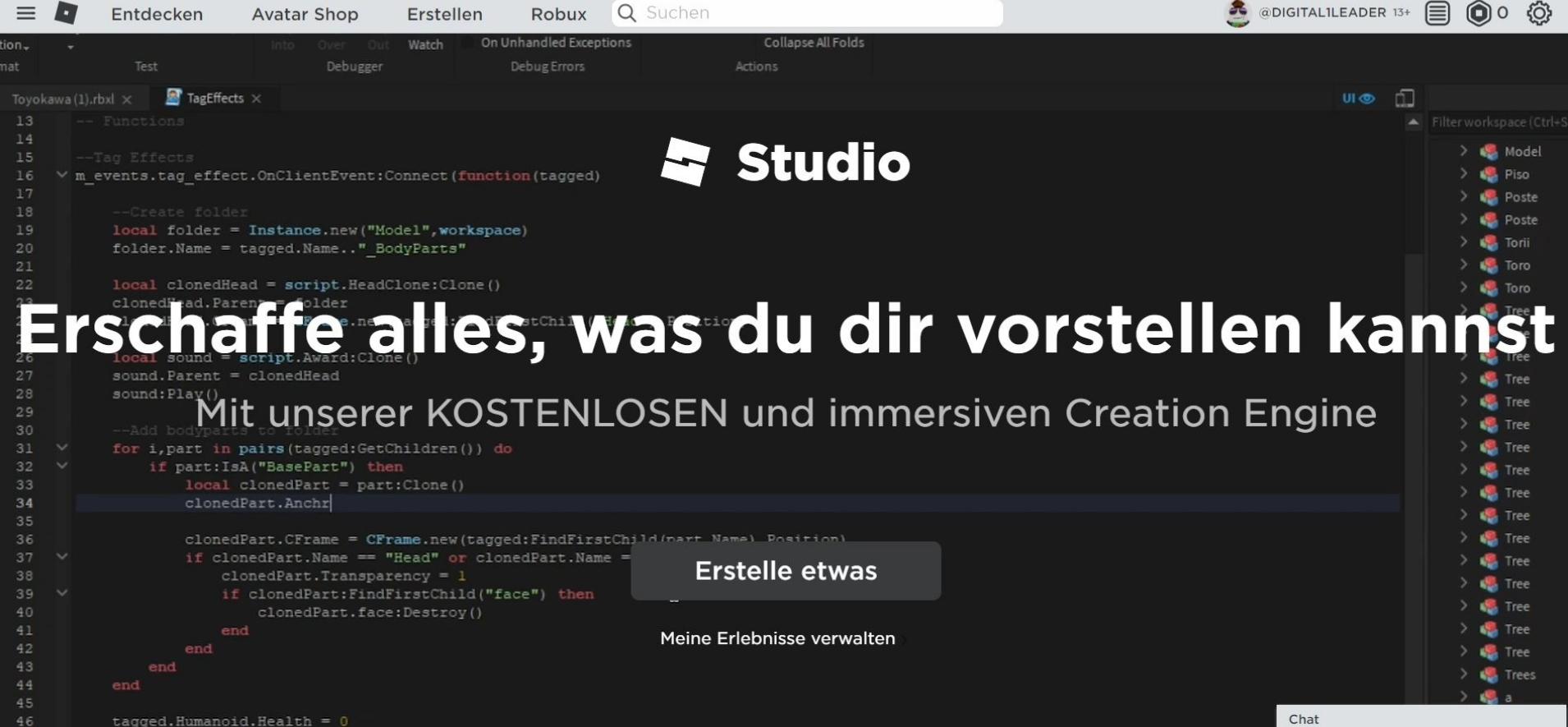 5. create game
You can also use the top menu bar to enter Roblox Studio to create your own Roblox games.
These games can then be played by other users.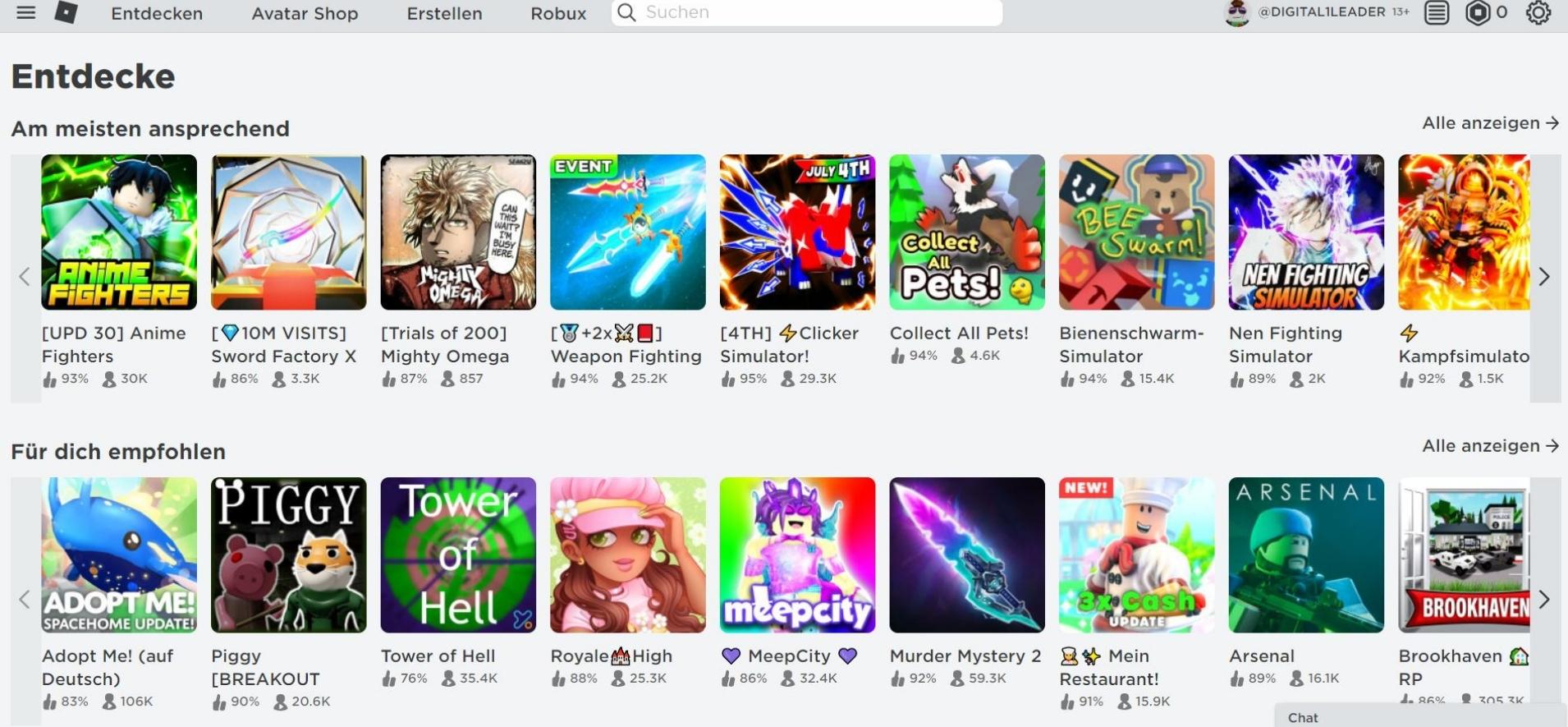 6. play game
If you want to play a game in Roblox, click on "Discover" in the top menu bar and browse through the countless categories and games.
However, in order to play a Roblox game, you need Roblox Player. How to install it, you can learn here.
How to play in Roblox
To play a game at Roblox, you need Roblox Player, which can be installed as follows: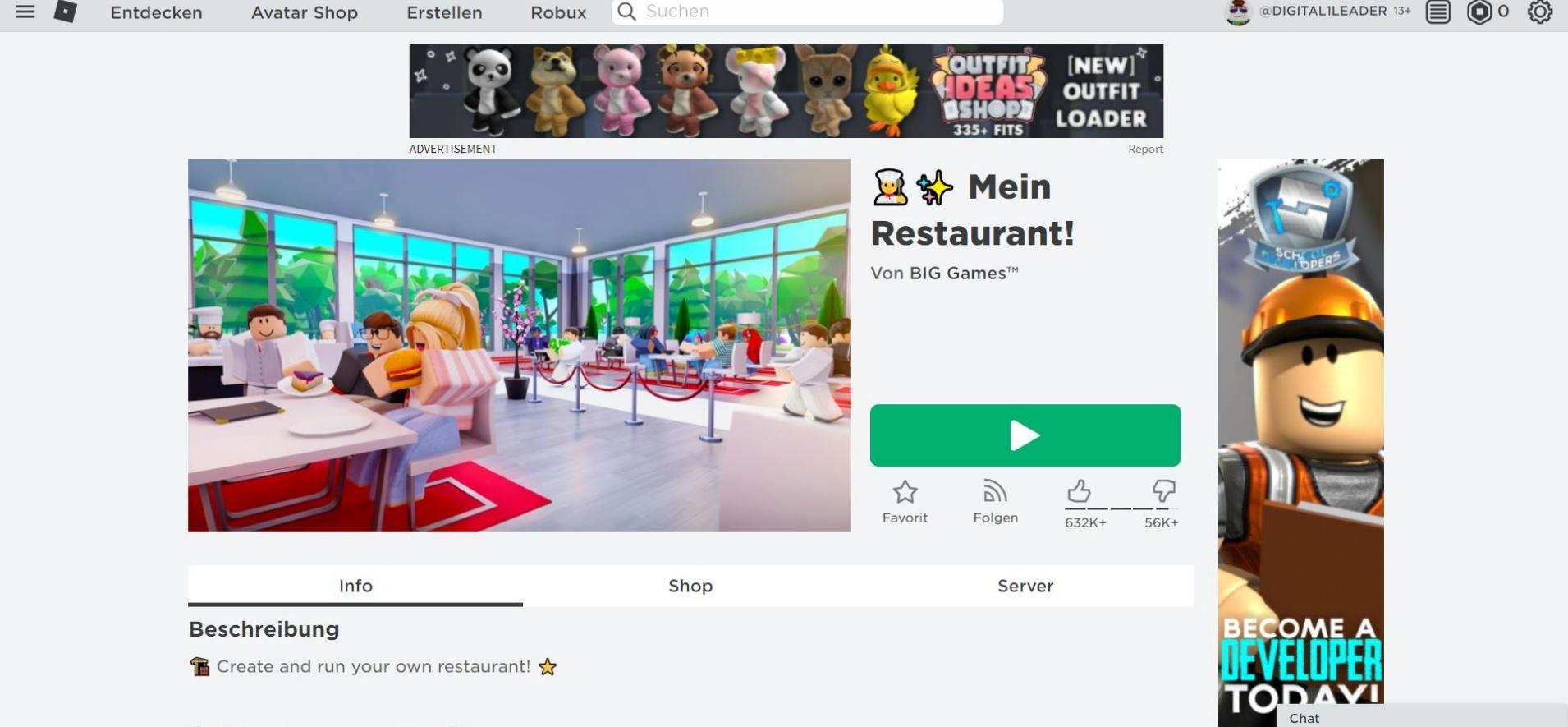 1. open game
The easiest way to download and install Roblox Player is to open the game you want to play in Roblox. Click on the big green start button.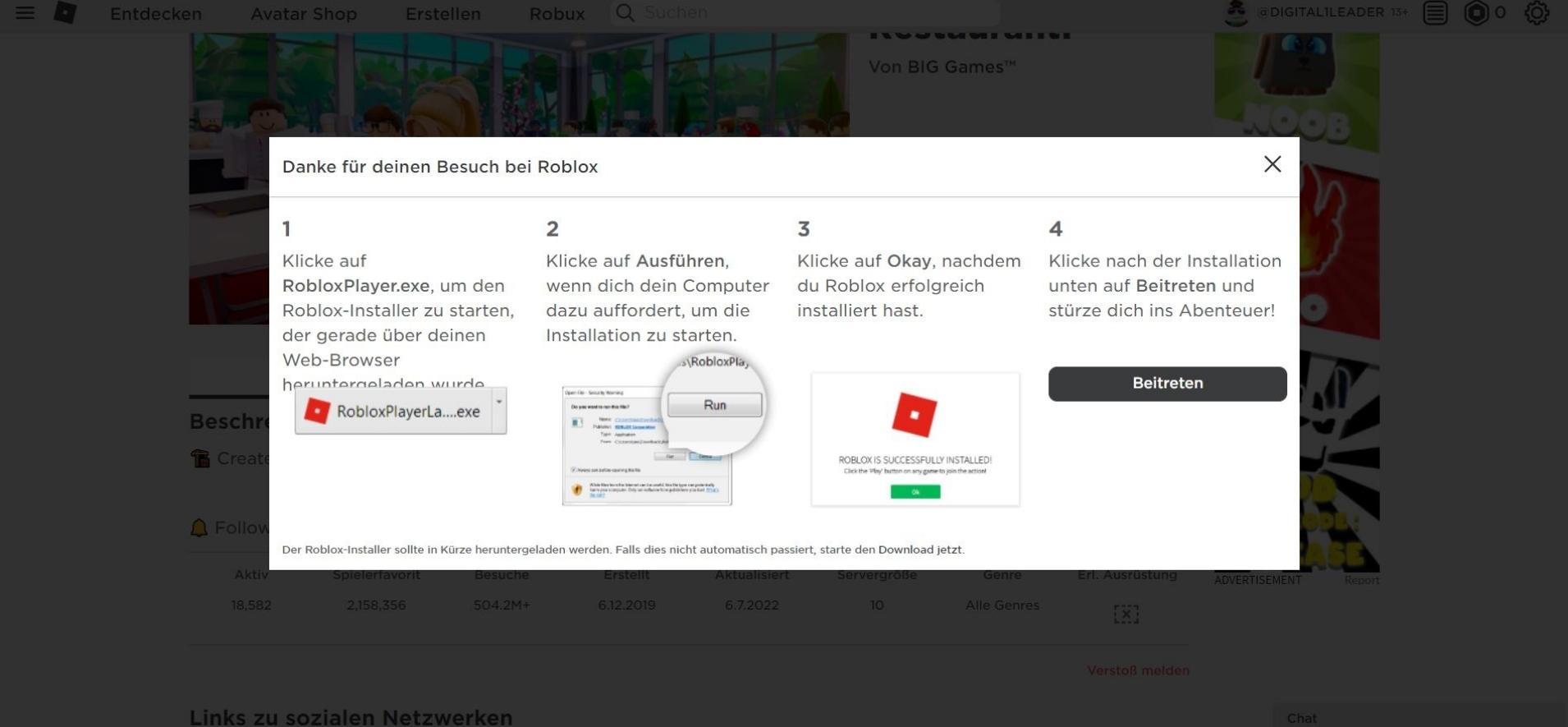 2. download Roblox Player
Now you will see that you need to download Roblox Player.
The download should now start automatically and instructions for installation should be displayed. Save the RobloxPlayerLauncher file to any folder on your computer.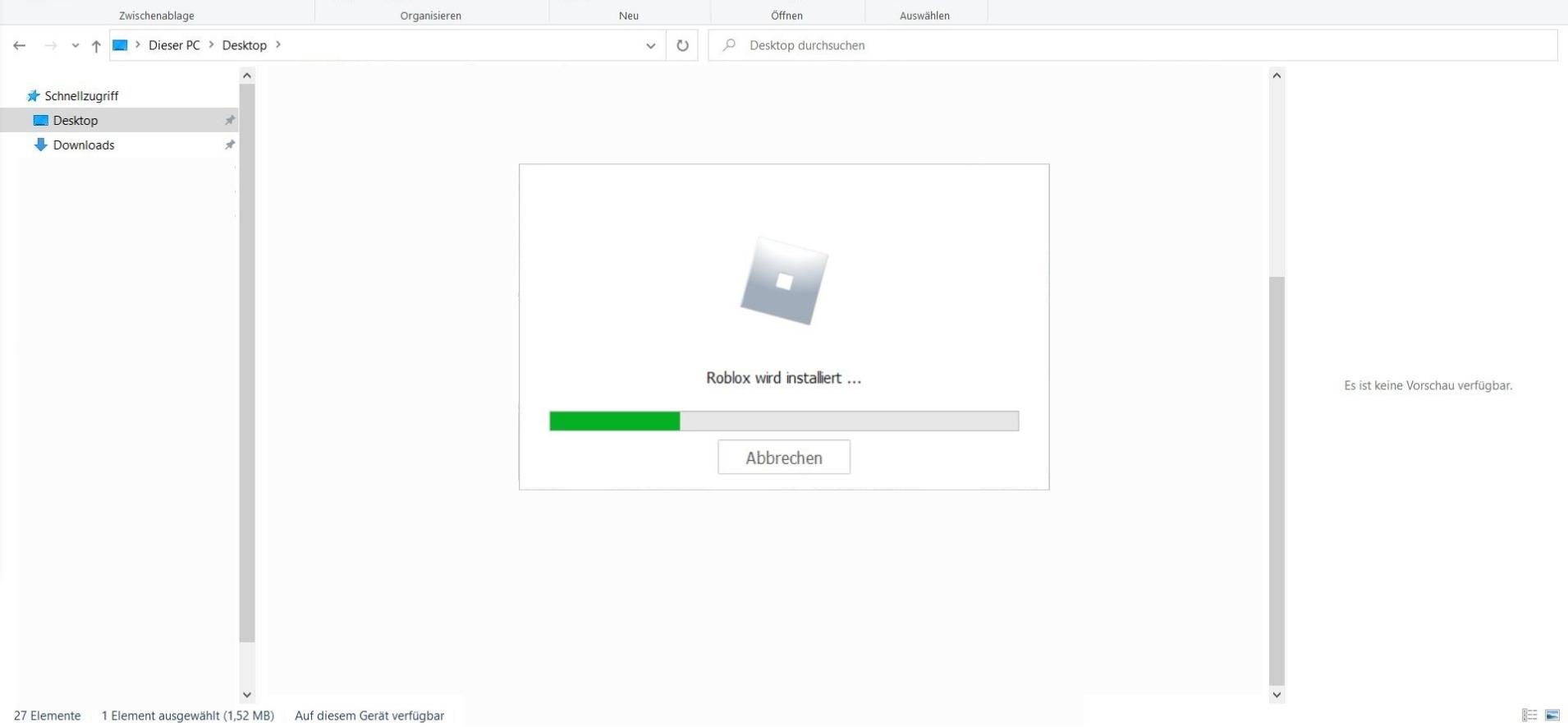 3. install Roblox Player
Open the folder where you saved the file. Click on the RobloxPlayerLauncher file to start the installation.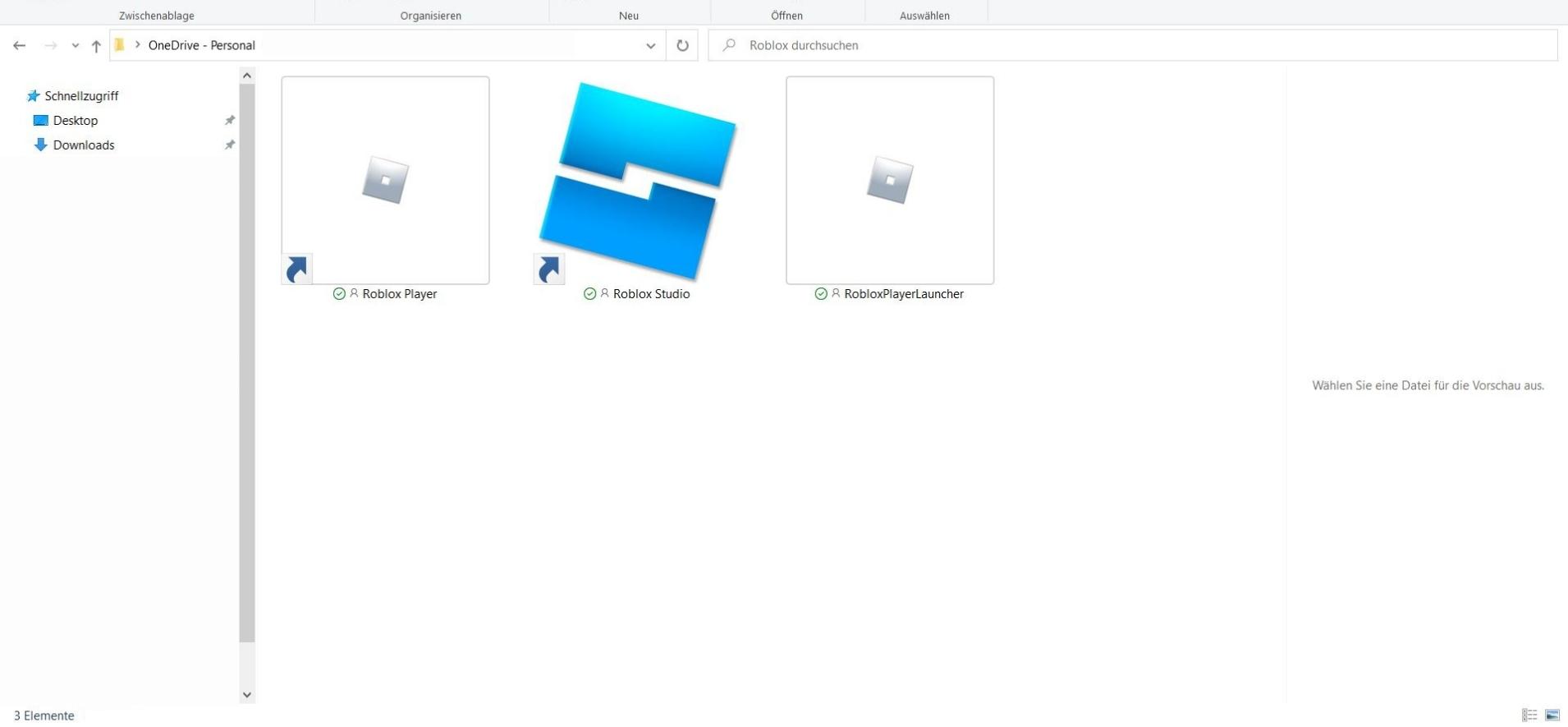 4. start Roblox game
After the installation, in your folder you will find the files: Roblox Installer, Player and Studio.
Go back to the Roblox website and the game you want to play. Click the green Start button again – as you did in step 1 – to start the game.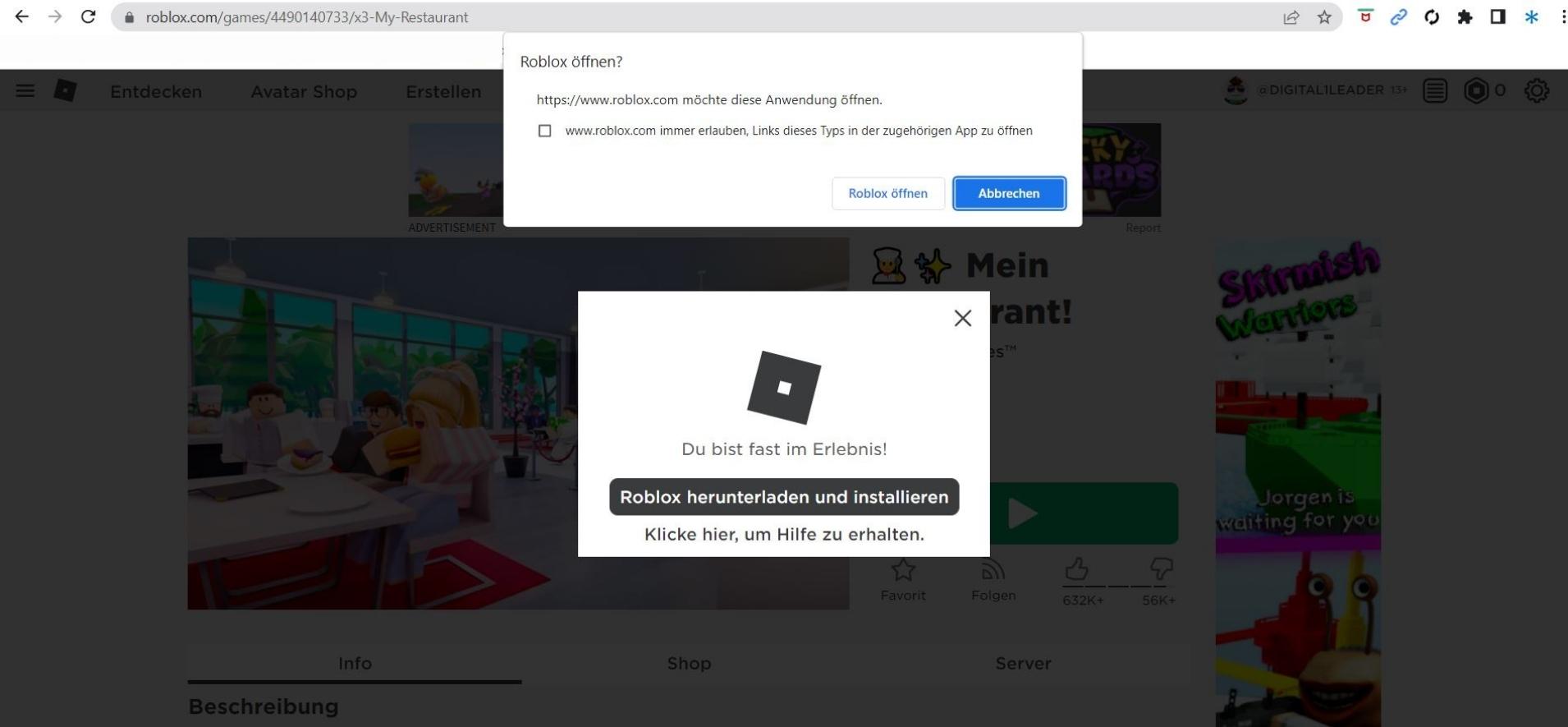 5. open game
If Roblox Player is installed correctly on your computer, a window will open in your browser after you click the Start button.
Your browser will ask you if roblox.com can access the application on your computer. To start the game, select "Open Roblox".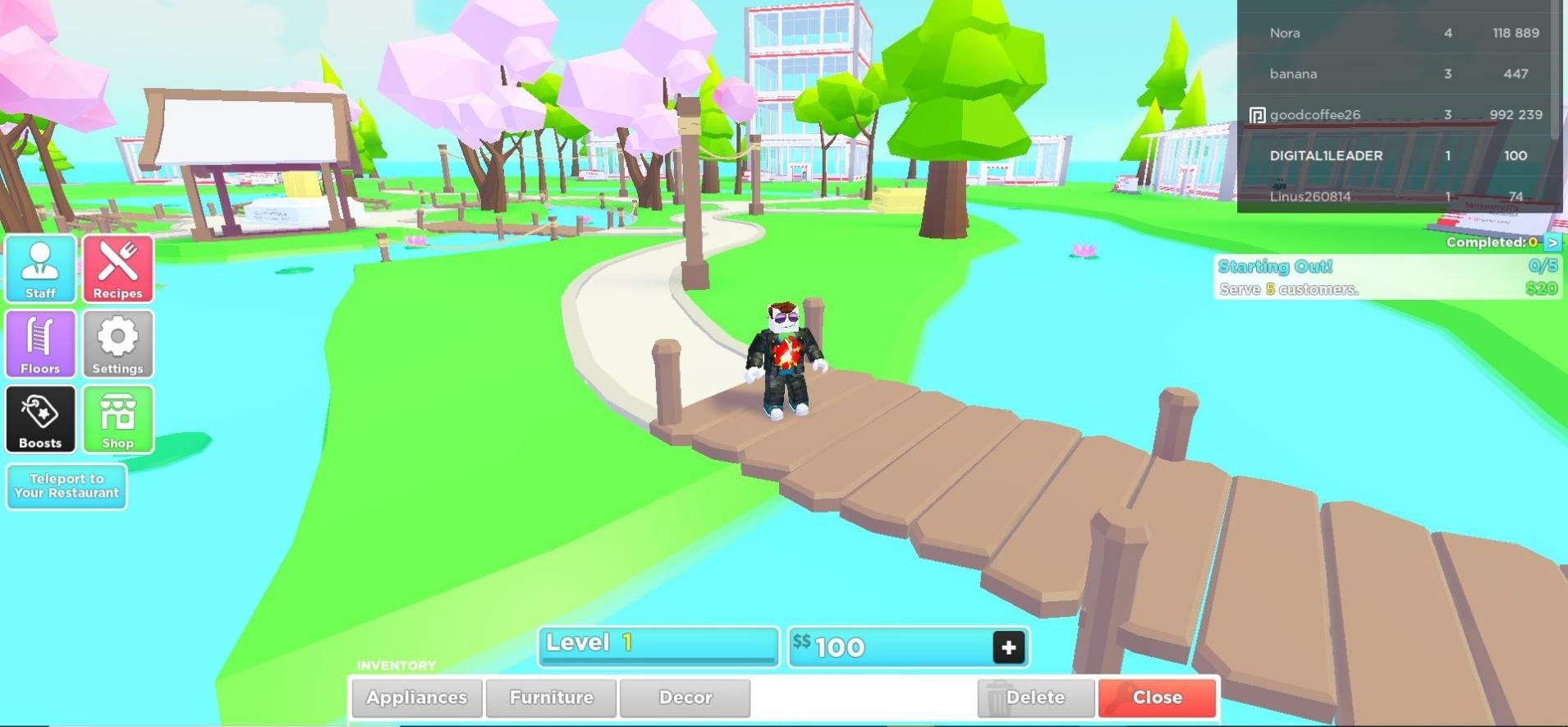 6. let's play
The game will now open in Roblox Player and you can start discovering the game world all for yourself.